Ballintogher Traditional Music Festival was established in 1998 to honour the memory of renowned local flute player, John Egan. John was born in 1903 in Ardleebeg, Ballintogher, Co. Sligo. He started playing the flute at home at a young age and both himself and his brothers were involved in the local fife and drum band in Sooey. He learned his first tunes from Andy and James Doyle from Lackagh. He met and played with John Joe Gardiner from Corhubber, Ballymote.
John left Sligo in his early twenties to work first on the railway in Donegal and later in London. He married Mary Reynolds from Donegal and returned to Dublin in 1937 where he worked in Murphy's Pub. He joined the Piper's Club and there he met and played with Kathleen Harrington, Pat O'Brien, John Brennan and John Stenson from Sligo, Tom and Joe Liddy and Tim and John Mulligan from Leitrim. He was a member of the Kincora Céili Band.
In 1952 John and other musical friends established the St. Mary's Traditional Music Club in Church Street. Later the group moved to another Dublin venue – Brú na nGael in North Great George's Street, which accommodated up to 100 people – musicians, dancers and singers. Sessions were held here every Wednesday night until the time of John's death on January 10th 1989. John Egan had a significant influence on many flute players in the Dublin area.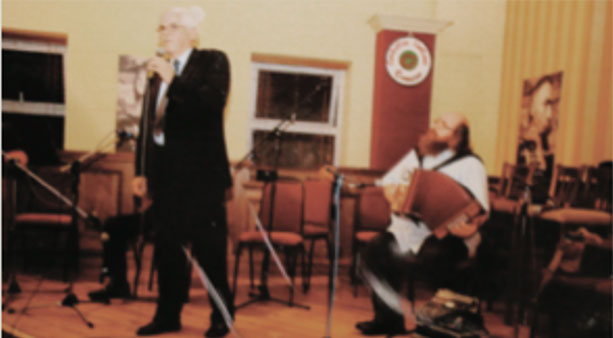 Seán Ó Sé and Martin Donohoe performing at Ballintogher Festival in 2009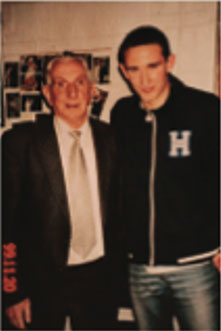 A J Dineen & Seán Farrell
In 2006 the Fiddler of Dooney competition was revived as an element of the weekend events and it has continued on an annual basis ever since being organised by the Sligo Town Branch of Comhaltas.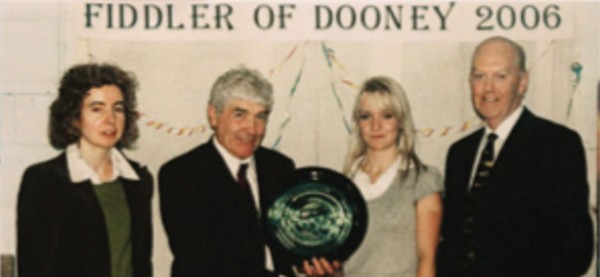 L to R – Breege Harper (adjudicator), Seamus McCormack, Tara Breen (winner), Manus McGuire (adjudicator)
In 2007 a stone monument was erected in Ballintogher village in memory of John Egan. It was unveiled on Sunday November 4th 2007 by his son, Fr. Seán Egan. Fr. Seán was an annual visitor to the festival accompanied by his sisters, Jackie and Margaret until his death in 2015. A special ceremony is held at this monument every year during the festival.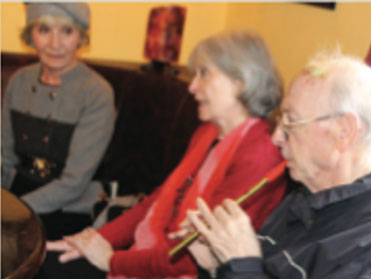 The Egan family L to R  Margaret Egan, Jackie Egan, Fr. Seán Egan Ballintogher